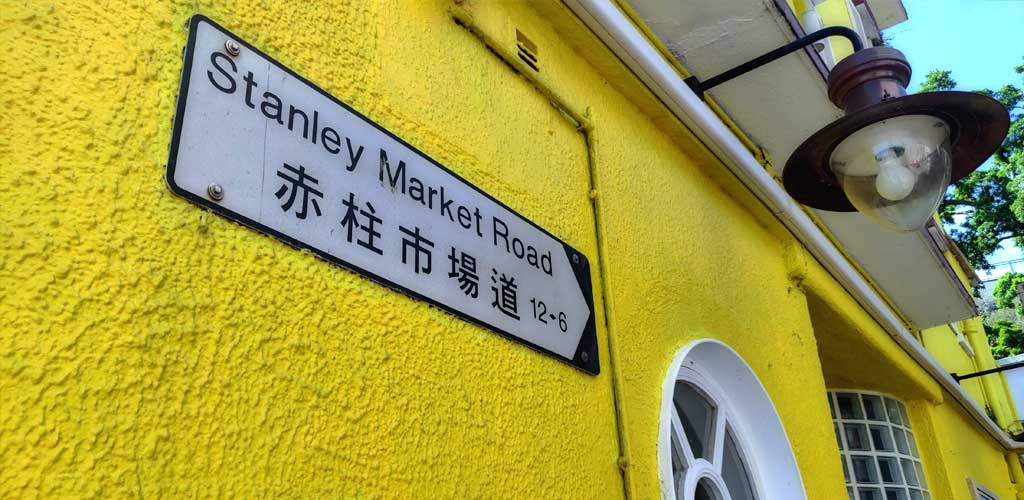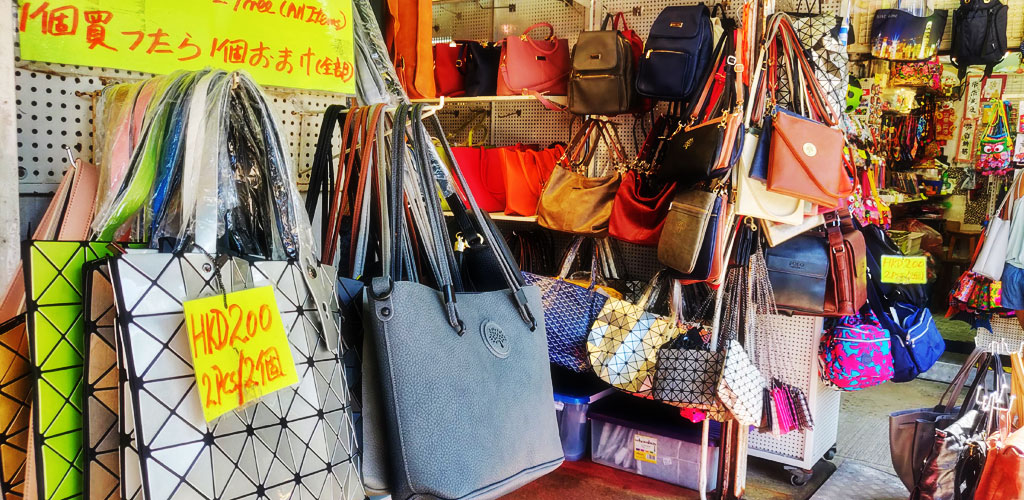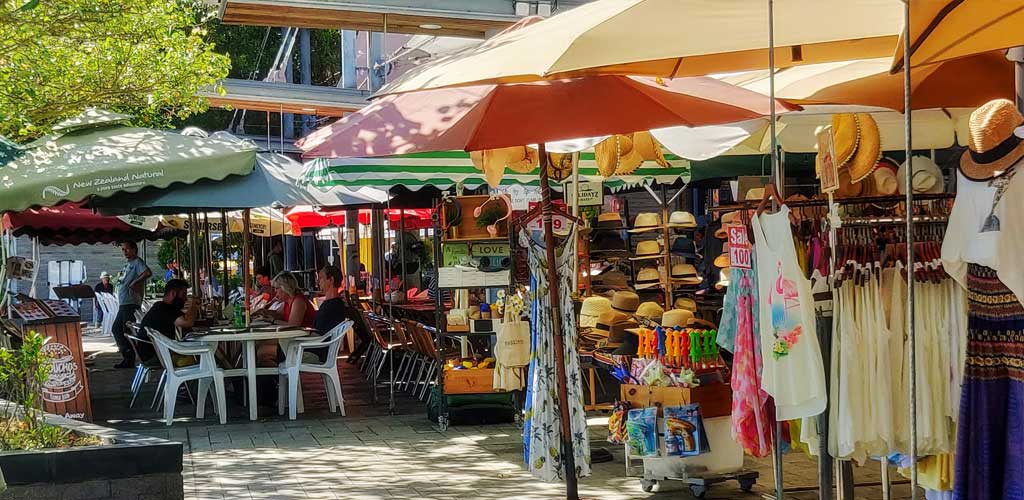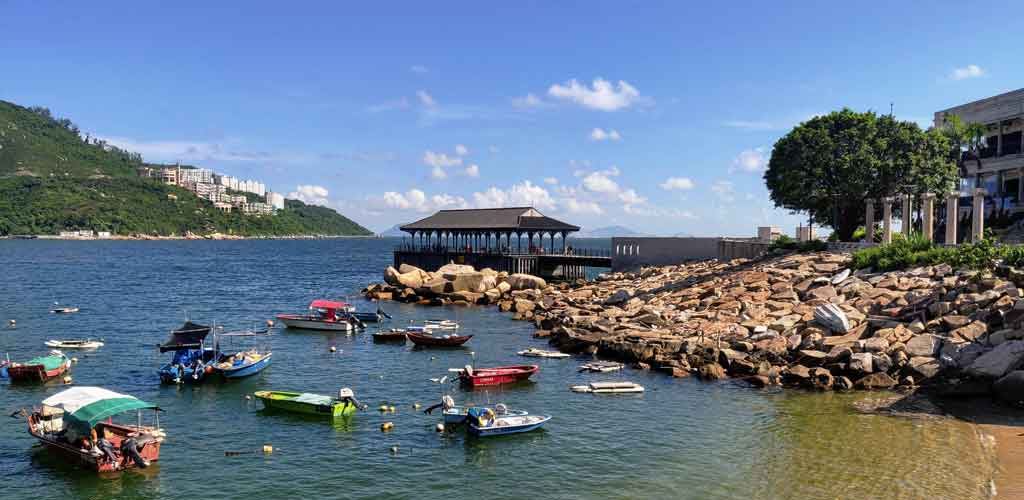 Stanley Market
The Best
Shops
Welcome to
Stanley Market
in Hong Kong
Stanley Market is one of the must-go places for tourists when they visit Hong Kong. You will find an interesting array of little shops selling silk garments, sportswear, art, Chinese costume jewelry and souvenirs. While a bit "touristy" if you are a tourist it will certainly help you to cross off all the items on your souvenirs-to-buy-Aunt-Jane shopping list. A hard morning of shopping is also nicely finished off by a good lunch at one of the many restaurants, which are the reason that Hong Kong locals also frequent the area. Google Earth Stanley Market Hong Kong.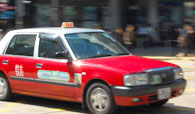 The best way to get to Stanley Market from anywhere in Hong Kong is via Taxi. The iconic Red Taxi will take you directly to the entrance of the market, and if there is anywhere in HK that every taxi driver knows it is Stanley Market!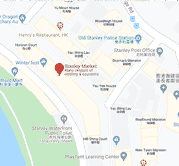 Food
and Dining
While often visited for the shopping the visitor should not forget that Stanley encompasses a wide range of dining options, from the casual to the sophisticated. Within area are examples of many of Hong Kong's most authentic and distinctive styles, as well as international choices to fit all palates and budgets.
Planning a trip to Stanley Market
Don't want to get caught out and waste your vacation time at Stanley Market? Spend a little time to plan your visit and see not only the Market itself but also the other attractions in the Stanley area of Hong Kong. Decide what you want to spend more time on and make sure that you get your souvenirs, your lunch and some time.
Less crowded than the Ladies Market of Mongkok or Temple Street Night Market the atmosphere is a little more relaxed and laid back in Stanley. Being away from the city and close to the beach encourages the holiday feeling as for whether you eat in the Stanley Plaza, along with the promenade at one of the many alfresco restaurants you'll certainly feel at home.
Beyond the market and the beach and if you keep walking, you will find Stanley Plaza Square which is an open area overhung with old trees.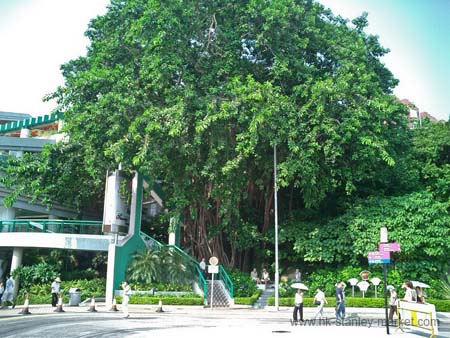 Go up the escolator into the Stanley Plaza itself which is a modern indoor shopping arcade and an excellent way to avoid the heat while continuing your shopping. Interior décor shops sit side-by-side with restaurants and fast food. You'll find banks here to draw some more cash if you want to continue shopping in the market!
Check out the "Lover's Terrace" with great views over Stanley Bay, Murray House and of course in the distance Blake Pier.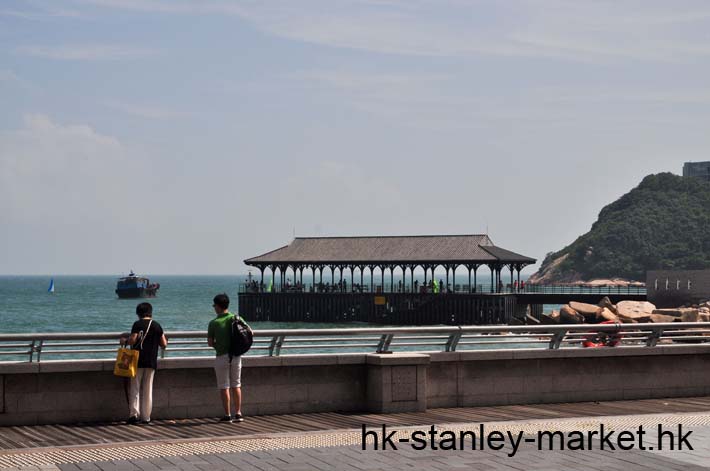 Stanley has been inhabited for hundreds of years and was once a major fishing port, as a prosperous and important small town it has its share of temples which are well worth a visit. They are actively in use as places of worship so some respect should be shown, but local worshipers are very used to tourists having a look around, so there won't be an issue if you want to take a few pictures in the temples.
Getting to Stanley is the first challenge in arranging your visit as it is on the far southern side of Hong Kong island and transport options are more limited than along the north where the Central business district is located. Starting at the Star Ferry pier in Central, any form of public transport is going to take at least an hour, perhaps an hour-and-half, so do consider taking a taxi which will cut that time down to about 40 minutes if the traffic is usual.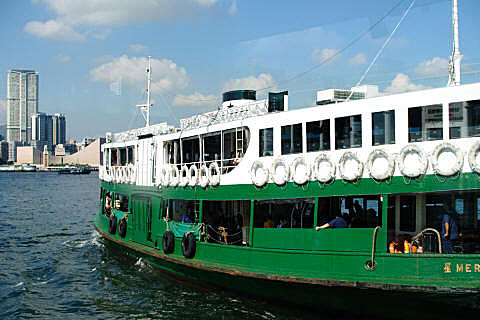 If you do take a taxi, the driver will probably expect to go via Route 1, which would be closer and cheaper but not that much faster. If you have limited chance to see things consider asking the driver to go via Route4, through Chia Wan, Shek O, and the Tai Tam road. This route is longer and so will cost more but will let you see a lot of different types of Hong Kong landscape that you wouldn't normally see, including the Tai Tam Tuk Reservoir, while still getting you to Stanley in around the same time because portions of the route are very fast highway.
Public transport, by comparison, will end up with you taking the last part of the trip, on a bus or minibus, though the first portion of the trip can now be taken on the MTR or "underground" railway although some of the rails are in fact above ground. The only exception are the few buses, such as 6X and GMB 40, which takes you to the Stanley Plaza shopping arcade and will mean you are seeing Stanley "backwards", with the market as the last part.
As there are many things to see at Stanley and most of them are best enjoyed in the daytime, it is best to set off early for your day and arrive no later than mid morning. Though some shops and stalls open earlier, you won't find everything available until that time.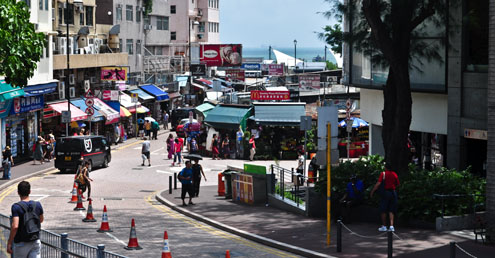 The bus or minibus or a taxi will stop near or on Stanley Market road and it is just a few steps downhill into the market proper. The beach, promenade, Murray House and other things you might want to see can be reached by walking through the market first. So take a quick pass through the market as far as the promenade and make your own decision as to how much time you'd like to spend on actual shopping vs sightseeing and dining.
From the market walk at least along past the restaurants, to see Murray House up close. This will take you past the beach, the plaza and the Tai Wong Temple which is the small one by the roundabout, and in the distance across the open Plaza Square see the Tin Hau Temple which is across the square. At Murray House decide whether or not to continue into the Stanley Ma Hang Park which will give you some pleasant green views, the small Pak Tai Temple to view, and a much more countryside feel. It would be a great decision if the market was a bit too much hustle and bustle for you or some of your party.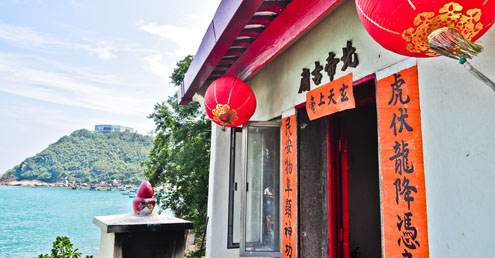 With choices of marketing stall shopping, air-conditioned shopping, dining both sit-down and snacking, either inside or alfresco, with the beach, the park and temples you will find a range of activities suitable for anybody here.